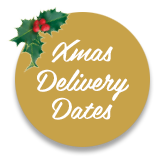 Mens Gifts

+

Womens Gifts

+

Kids Gifts

+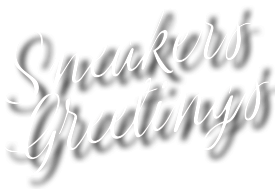 Behind The Scenes
Sneaks, snow and sprouts
Check out what went down behind the scenes at our Christmas 2015 photoshoot
CHRISTMAS DELIVERY CUT OFF DATES
Standard Delivery - Monday 21.12.15
Next Day Delivery - 3pm Tuesday 22.12.15
Collect In Store - Midday Tuesday 22.12.15
European Delivery Tuesday 15th December 2015
Rest Of The World Tuesday 8th December 2015
CHRISTMAS DELIVERY CUT OFF DATES
Standard Delivery - Monday 21.12.15
Next Day Delivery - 3pm Tuesday 22.12.15
Collect In Store - Midday Tuesday 22.12.15
European Delivery Tuesday 15th December 2015
Rest Of The World Tuesday 8th December 2015
Welcome to the Footasylum Christmas Store

Looking for Christmas ideas for that are guaranteed to raise a smile then you have come to the right place. At Footasylum we've got gifts ideas ideal for men , women and even the kids! When it comes to Christmas pressies, what could be better than the latest sneakers from their favourite brand, a hoody or something a little different like the selfy stick? We stock the freshest gear from all of the best labels around such as Nike, Adidas Originals, Converse and many more.

Take a good look around our bestselling gift shop and see what takes your fancy, all of our products are perfect as Christmas presents or you could treat them to a Footasylum Gift Card and let them choose something they really want.